OBAMA PLANNED TO KILL OUR KIDS WHEN HE OPENED THE BORDERS
OBAMA FUNDED THE TERRORIST THAT ARE ISIS AND THEY SEND 300 EBOLA JIHIDEST TO INVECT US
OBAMA KNOWING LET THESE PEOPLE INTO OUR NATION I EVEN POSTED PICTURES OF THE PEOPLE COME IN ACROSS THE BORDERS WITH THESES SORES ON THEM
NOW OUR KIDS ARE SICK AND HERE IT IS EBOLA
https://www.facebook.com/photo.php?fbid=565105446929465&set=p.565105446929465&type=1
July 6, 2014
It's happening: Border Patrol personnel infected by illegal immigrant flood
Along with piteous pictures of children flooding across our borders and being distributed across the country courtesy of US taxpayers come disease vectors. Maybe flying them around to various parts of the country isn't the smartest idea. NBC News reports:
A border patrol agent was diagnosed with scabies after processing undocumented immigrants in Otay Mesa, California, the agent's union representative said. Ronald Zermeno, health and safety director for the National Border Control Council union, said the agent told him that he observed several people with open sores while screening them in preparation to be released to U.S. Immigration and Customs Enforcement. Scabies is caused by a mite that burrows into skin and lays eggs, causing an intense itching and rash, according to theCenters for Disease Control and Prevention.


In a letter to the chief patrol agent of San Diego's U.S. Customs and Border Protection, Zermeno said border patrol agents processing the undocumented immigrants were told that those arriving in California had been pre-screened for health conditions.
This sounds to me as if these people crossed over in Texas and were flown or bussed to California. How else would they be pre-screened? Hmm, I wonder if the airplanes and busses have been decontaminated? If not, we are talking about spreading disease to everyone else who uses them.
Agents in California, however, were not advised to decontaminate themselves or their uniforms, he added. "This demonstrates that we are not properly trained to identify infectious disease and to properly respond when we suspect a disease,"
This is even more alarming. We have disease-ridden unfortunates flooding in, and our first responders are not trained to handle the disease vectors they bring.
As Glen Reynolds of Instapundit always says, sarcastically, "The country is in the best of hands."
So let's think this through.
tens of thousands of people have already flooded in, and are being held in facilities where they can spread disease among themselves.

Hundreds a day are being sent across the nation for distribution to relatives, mostly living in Hispanic communities.

Isn't the expected result a series of epidemics afflicting first the Huspanic communities receiving the "immigrants" and later the surrounding communities?
How does this serve the national interests of the United States?
Measles Cases and Outbreaks
Español:
Casos y brotes de sarampión
Measles Cases
This year the United States is experiencing a record number of measles cases. From January 1 to August 29, there have been 592 confirmed measles cases reported to CDC's National Center for Immunization and Respiratory Diseases (NCIRD). This is the highest number of cases since
measles elimination
was documented in the U.S. in 2000.
The majority of the people who got measles are unvaccinated.
Measles is still common in many parts of the world including some countries in Europe, Asia, the Pacific, and Africa, travelers with measles continue to bring the disease into the U.S.
Measles can spread when it reaches a community in the U.S. where groups of people are unvaccinated.
Measles Outbreaks
Outbreaks in countries to which Americans often travel can directly contribute to an increase in measles cases in the U.S.
Reasons for an increase in cases some years:
See also:
The Surveillance Manual chapter on measles that describes case investigation, outbreak investigation, and outbreak control
for additional information.
MMWR: 2014 Outbreaks
Measles — United States, January 1–May 23, 2014
MMWR May 29, 2014


From January 1 through May 23, 2014, a total of 288 confirmed measles cases have been reported to CDC, surpassing the highest reported yearly total of measles cases since elimination.

Notes from the Field: Measles—California, January 1-April 18, 2014
MMWR. Apr 25, 2014


During January 1–April 18, 2014, 58 confirmed measles cases were reported in California, the highest number reported for that period since 1995.
MMWR: 2013 Outbreaks
Copyrighted images: Images on this website which are copyrighted were used with permission of the copyright holder and are not in the public domain. CDC has licensed these images for use in the materials provided on this website, and the materials in the form presented on this website may be used without seeking further permission. Any other use of copyrighted images requires permission from the copyright holder.

A Mysterious Virus Is Infecting Children All Over The US
The virus is sweeping the Midwest and has
also hit Colorado
and some states in the South.
CNN
reports
that one Kansas City hospital has seen up to 30 children a day come in for treatment for the virus, which is similar to a cold, but with worse symptoms. About 15% of those children are placed in intensive care. The hospital has seen more than 300 cases so far.
On Friday, a hospital in Illinois starting banning children under the age of 12 from visiting in an effort to contain the outbreak,
according to
Reuters. More than 70 children in Quincy, Illinois, got sick with the virus over Labor Day weekend.
Cases of the virus have also shown up in Ohio, where hospitals in Columbus have seen unusually high numbers of children seeking treatment for respiratory illness,
according to
The Columbus Dispatch.
Doctors have sent out samples to be tested for human enterovirus 68, or HEV68,
a rare illness that affects children more than adults
. It's not yet clear what the particular virus is in this outbreak.
Clusters of HEV68 have been identified in parts of the U.S. before, according to the Centers for Disease Control and Prevention. The virus is similar to the rhinovirus, which causes the common cold.
HEV68 symptoms include fever, runny nose, sneezing, cough, mouth blisters, body and muscle aches and rash. The virus usually isn't fatal.
The virus spreads like the common cold, so to avoid being infected, wash hands frequently and avoid sharing cups and utensils with those who are sick.
3,000 "Ebola Martyrs" Warned Ready To Strike America
By The European Union Times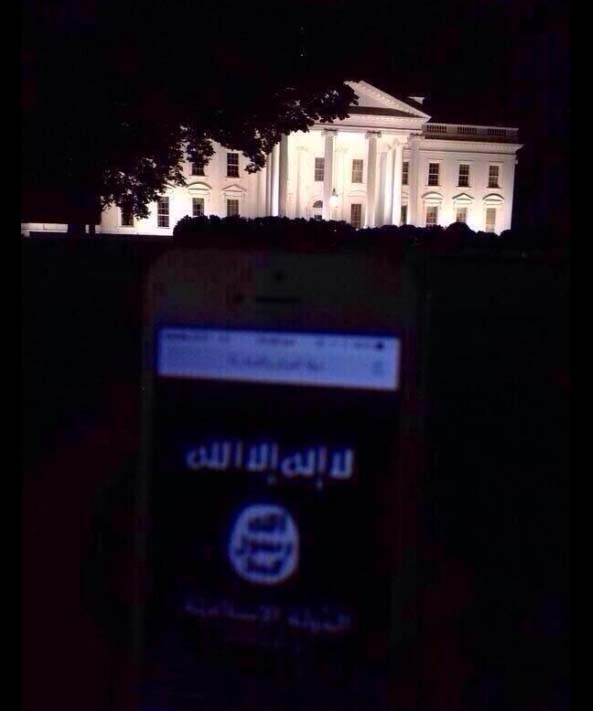 A new report released in the Kremlin today by the Foreign Intelligence Service (SVR) is stating that the reason(s) for President Obama's "mysterious and unscheduled" return to the White House this weekend is due the United States facing an "apocalyptic attack" from an estimated 3,000 "Ebola Martyrs" who are already in America and warned are "ready to strike".
According to this report, SVR intelligence analysts became aware of the attack planned by these "Ebola Martyrs" against the US from their "monitoring" of a Islamic State (IS) [also known as the Islamic State of Iraq and the Levant (ISIL) and the Islamic State of Iraq and Syria (ISIS)] terror cell operating out of the Embassy of Saudi Arabia located in Washington D.C.
In the past few weeks, this report continues, this IS terror cell has had "total freedom of movement" around Washington D.C. with no US intelligence service monitoring of them and have brazenly taken and posted photos of their: 1.) flag pinned to the White House fence [top photo right] and 2.) One of their operatives holding a letter against the backdrop of a US government building [photo 2nd right] that reads: