Virginia Set To Charge Obama With Death Penalty Murder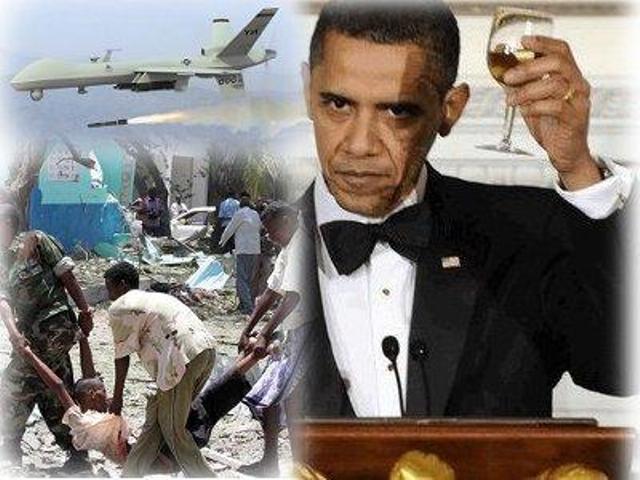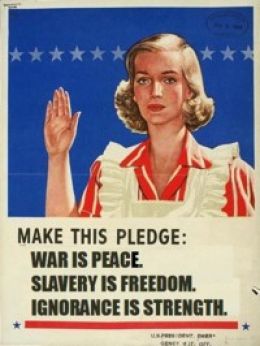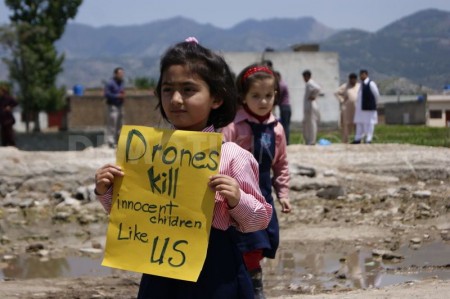 A stunning Ministry of Foreign Affairs (
MFA
) report on current legislative actions being considered and/or proposed by the individual States in America states that Virginia appears to be close to executing a warrant against President Barack Obama for the crime of
"capital murder"
which carries the death penalty.
According to this report, the top law enforcement officer in Virginia, Attorney General
Kenneth Cuccinelli
[photo 2nd left]
, believes he has sufficient evidence to charge Obama with murder over the US Presidents killing of former State resident, and US citizen,
Anwar al-Aulaqi
.
Under Virginia law, this report continues,
"the willful, deliberate, and premeditated killing of more than one person within a three-year period
" constitutes the charging of Obama with capital murder, which carries the death sentence, due to the President's killing of al-Aulaqi's 16 year old son,
Abdulrahman Anwar al-Aulaqi
, who, like his father, was also a US citizen.
Attorney General Cuccinelli, this report says, has long been critical of Obama and during a 2010 appearance, when an audience member asked, "what can we do about Obama and the birth certificate thing", responded that if Virginia challenged a law, he could seek to invalidate it because "someone qualified to be President didn't sign it", and the possibility that Obama was born in Kenya did not "seem beyond the realm of possibility".
Virginia appears to one of the most anti-Obama regime States as evidenced by when the
White House called drone strikes against Americans on US soil 'legal,' 'ethical' and 'wise' - even without evidence of a pending attack
– they responded by starting the
process of enacting a law
banning the use of police and/or Federal government drones, and their city of Charlottesville becoming
the first in the United States to outlaw these pilotless assassins from being in their skies
.
Al-Aulaqi, this report says, served as imam at the Dar al-Hijrah mosque near Falls Church, Virginia, serving Muslims in Northern Virginia. He also led academic discussions frequented by FBI Director of Counter-Intelligence for the Middle East Gordon M. Snow. Al-Aulaqi also served as the Muslim chaplain at George Washington University and in 2002 he became the first imam to conduct a prayer service for the Congressional Muslim Staffer Association at the US Capitol.
In 2010, however, Obama signed an
"assassination order"
against al-Aulaqi and on 30 September 2011 he was killed after being targeted by a CIA drone strike in Yemen.
Two weeks later, on 14 October 2011, al-Aulaqi's son Abdulrahman was likewise killed in Yemen by Obama's order leading human rights groups to ask questions as to why this child, an American teenager, was killed by the US in a country with which the United States is not at war. Jameel Jaffer, deputy legal director of the American Civil Liberties Union (ACLU), further stated after this childs assassination,
"If the government is going to be firing Predator missiles at American citizens, surely the American public has a right to know who's being targeted, and why."
The Obama regime, however, disagrees with the ACLU and in a
memo
obtained by NBC News this past week refers to a broader definition of imminence and specifically says their government is not required to have
"clear evidence that a specific attack on US persons and interests will take place in the immediate future
" in order to assassinate anyone the President chooses without either charges or trial.
The highly respected US Constitutional lawyer and political journalist
Glen Greenwald
, writing in London Guardian newspaper, further stated, in his article titled
Chilling Legal Memo

From Obama DOJ Justifies Assassination Of

US Citizens
:
"The most extremist power any political leader can assert is the power to target

his own

citizens for execution without any charges or due process, far from any battlefield. The Obama administration has not only asserted exactly that power in theory, but has exercised it in practice. In September 2011, it killed US citizen Anwar

Awlaki

in a drone strike in Yemen, along with US citizen

Samir

Khan, and then, in circumstances that are still unexplained, two weeks later killed

Awlaki's

16-year-old American son Abdulrahman with a separate drone strike in Yemen.
Since then, senior Obama officials including Attorney General Eric Holder and John Brennan, Obama's top terrorism adviser and his current nominee to lead the CIA, have explicitly argued that the president is and should be vested with this power. Meanwhile, a Washington Post article from October reported that the administration is formally institutionalizing this president's power to decide who dies under the Orwellian title "disposition matrix".
So
truly Orwellian
has the United States become under the Obama regime, it should be further noted, that while at the same time their President claims the right to
kill or imprison any American citizen we wants, for any reason he wants, and to keep those reasons secret
, the
real
terrorists being targeted are children, and include:
A 10-year-old boy who was
nearly arrested
in his New York school for saying the words
"Nerf gun."
A 5-year-old boy in Massachusetts
suspended
from school for building a
"Lego gun."
A 5-year-old girl in Pennsylvania
suspended from school as a "terrorist threat"
because she extolled the virtues of a Hello Kitty toy, and said,
"I'll shoot you, you shoot me and we'll all play together."
A 6-year-old Maryland boy
suspended
from school because he used his fingers like a gun and said
"pow"
while playing during recess.
A 10-year-old girl in Philadelphia
searched and called a "murderer"
by her school because she had in her possession a scrap of paper that looked like a gun.
A 7-year-old Colorado student
suspended
from school because he threw an
"imaginary grenade"
trying to
"save the world from evil"
while playing during recess.
A 10-year-old Alexandria boy
arrested
for bringing a toy gun to school.
To if these seven children will now become targets for assassination by Obama too it is not in our knowing, other than to mention that in the US Presidents new
"disposition matrix"
it might be so…and no one will ever be allowed to know why.
By:
whatdoesitmean