Powers: Obama Doesn't Have 'Team of Rivals,' He Has Suck-Ups & Kool-Aid Drinkers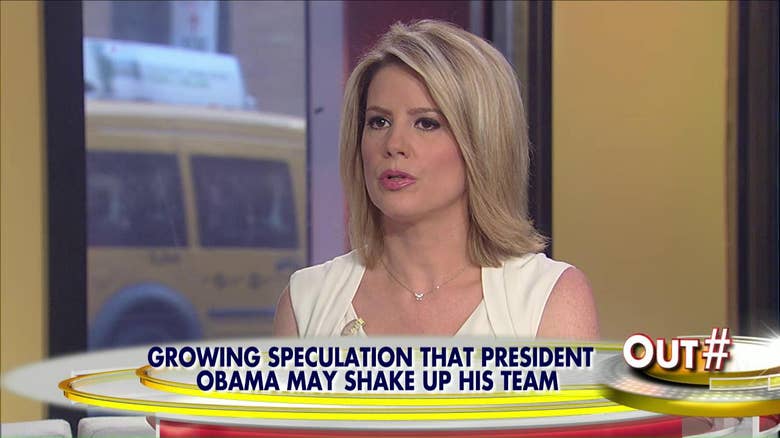 Is President Obama's cabinet getting tired of dealing with crisis after crisis?
In a report yesterday,
The New York Times
speculated that some of Obama's "bruised" aides could be replaced.
Here's a portion:
Early stumbles in the government's handling of the Ebola crisis as well as its belated response to the Islamic State militant group have fueled speculation that Mr. Obama may shake up his team, which is stocked with battle-tested but exhausted White House loyalists and cabinet members, like Secretary of State John Kerry and Defense Secretary Chuck Hagel, who are viewed as less cohesive than the "team of rivals" in Mr. Obama's first cabinet.
"There is an inflection point in every presidency, and this certainly is a logical one, if the president feels he might be better served by some replacements on his team," said Senator Richard Blumenthal, a Connecticut Democrat and a member of the Senate Armed Services Committee.
While Mr. Blumenthal said the administration had borne up well under the circumstances, the scale and complexity of the problems, he added, "would exact a toll personally and professionally on any group."
There is little evidence that the president plans a wholesale shake-up. But he has already brought in new blood: Ron Klain, a former chief of staff to Vice President Joseph R. Biden Jr., to manage the response to Ebola, and Gen. John R. Allen, a former commander in Afghanistan, to marshal the coalition against the Islamic State.
Mr. Obama is also leaning more than ever on his small circle of White House aides, who forged their relationships with him during his 2008 campaign and loom even larger in an administration without weighty voices like those of Robert M. Gates, the former defense secretary, or Hillary Rodham Clinton, the former secretary of state.

Kirsten Powers reacted on "Outnumbered" today, saying the problem lies with the president, not his cabinet members.
She argued that Obama has not followed through on his previous promise to form a Lincoln-esque "team of rivals."
"The president tends to surround himself with people that suck up to him. ... I think he has a lot of, sort of, Kool-Aid drinkers who think everything he does is right and I think he needs to be able to have people there to confront him," she said.
Harris Faulkner pressed her on why Obama chooses to have "sycophants" in his inner circle. Kimberly Guilfoyle responded that Obama doesn't want to hear criticism and believes not much will change until 2016.
So far, there is no evidence that a cabinet "house-cleaning" is actually coming.
Watch the discussion.